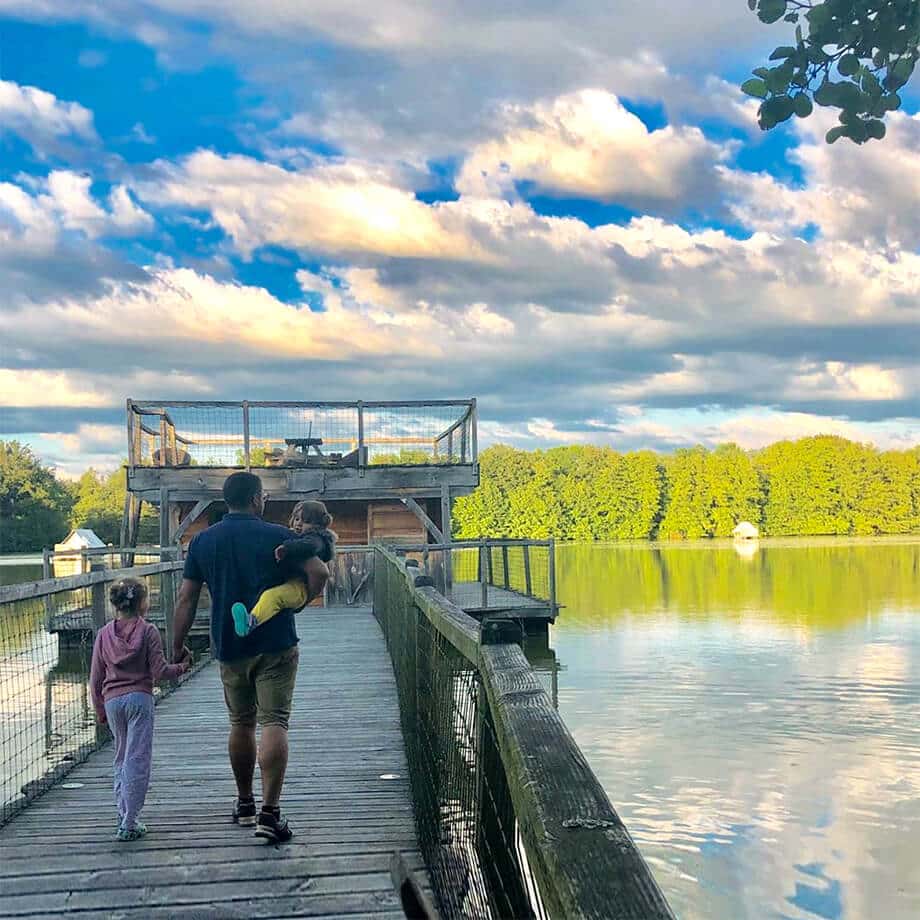 For every occasion, please a loved one, your family or your friends! Offer a gift coupon for an unforgettable night in one of our lodges perched, floating or in the middle of the animals
How does it work?
Select the type of gift coupon you want to offer (see details down below)
Add eventual services of your choice (dinner basket, nursery visit, treetop adventure park…)
Click on this link in order to buy your gift coupon online! here
At the reception of your payment, you will receive a payment receipt by email and your gift coupon will immediately delivered to you by mail the next day at the postal adress indicated (the coupon is accompanied by a nice gift pouch and our illustrative brochure). Delay of 24 to 72h depending on the period.

Gift coupon for a lodge for 4 to 6 persons
Price for a night for 4 persons, breakfast delivered

135€ the tipi on stilts COMFORT
150€ the caba'tente COMFORT
190€ the cabin in the trees ADVENTURE or familial troll LUXURY
210€ the floating cabin Jonc COMFORT
250€* the perched cabin Faons LUXURY
* Beware booking of 2 nights minimum in July and August
Price for a night for 5, breakfast delivered

250€* the cabin in the trees Ecureuils COMFORT
315€* the perched cabin Chêne LUXURY
* Beware booking of 2 nights minimum in July and August
Price for a night for 6, breakfast delivered
210€ the den on the shore COMFORT
285€* the floating cabin Prestige or perched cabin Lutins COMFORT
315€* the perched cabin Sangliers LUXURY
* Beware booking of 2 nights minimum in July and August
Offers
-10% from the 2nd night in the same lodge
Valid all year long
Options
23€ the dinner basket per adult (appetizer, main course, cheese, desert and drink)
14€ the dinner basket per child (main course, desert and drink)
Activities of your choice (see details)
Terms
Valid 2 years
Privilege: exclusive access to the swimming pool and the animal area
Advantage: modifiable ( type or range of accommodation, numer of persons…)
Gift pouch and illustrative brochure included
Shipping cost included