An original gift idea
Looking for an original gift idea for Valentine's day?
For Valentine's day, offer a surprise week-end: romantic, nature and/or wellness… of your choice depending on your desires, in an unusual place, is part of the most trendy ideas for the lovers celebration!
Surprise your half with an invitation to escape, to share, together.
The advantage of the Domaine de la Dombes is the large choice of eco-lodges, indeed more than 20 unusual cabins duo, in a heavenly environment in the middle of a preserved nature, with many infrastructures to complement your stay (spa, massage, champagne…)
Valentine's day, it is the perfect opportunity of offer a reunion week-end, without the children, and to scoot to reunite with your partner on top of trees or even on the water, for a unique nature experience. And for an even more magical evening, don't forget to add the champagne, the rose's petals interspersed, the massage balm and the scented candle! Because yes, you can go all out at the Domaine de la Dombes to charm your half.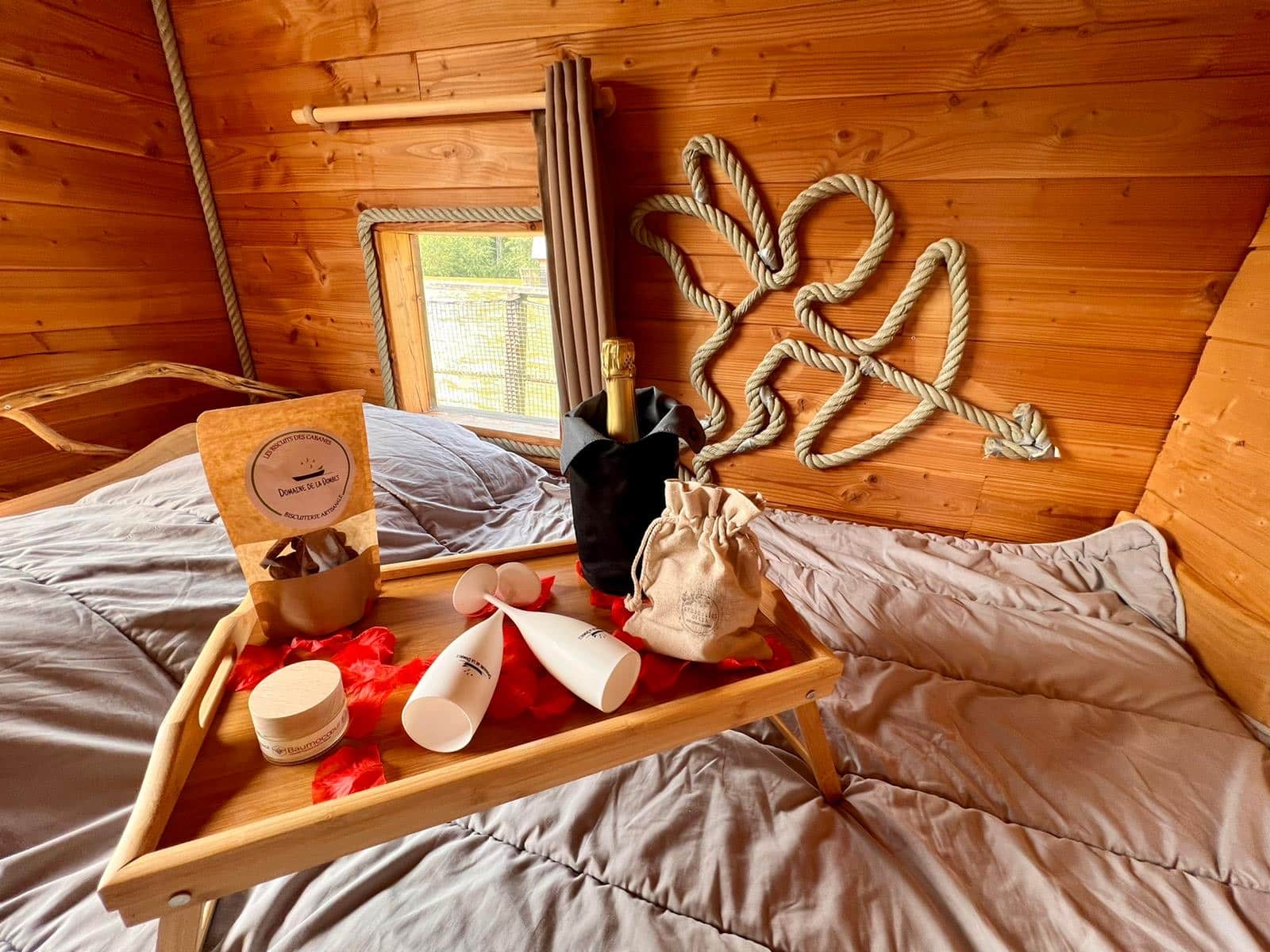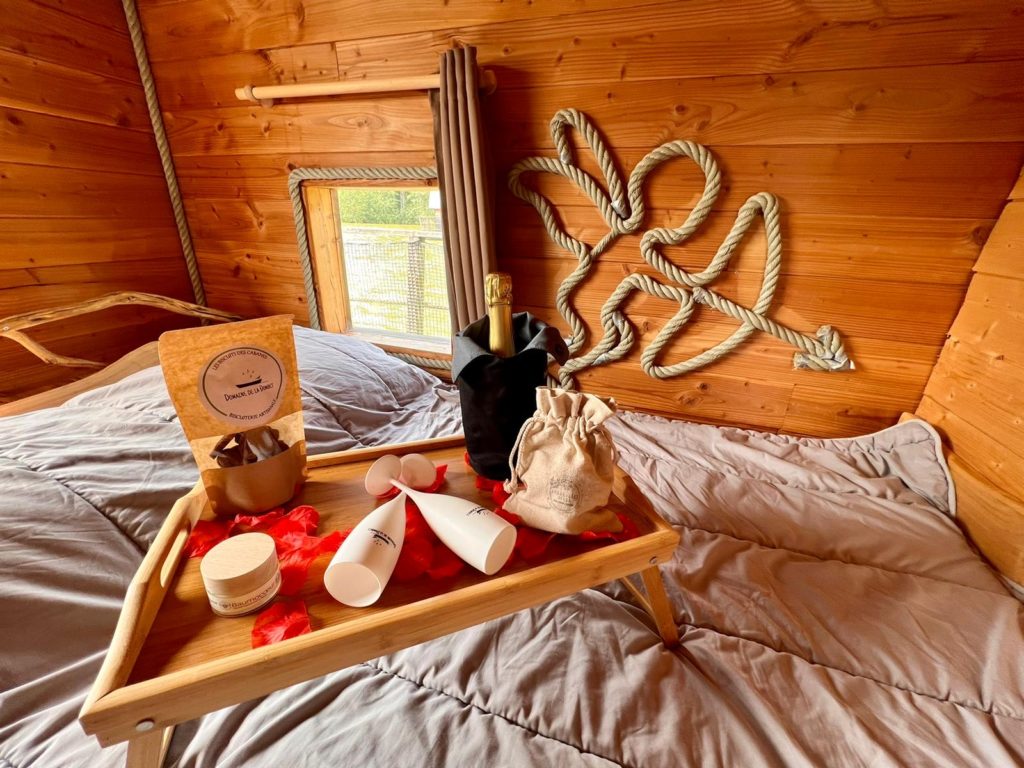 So? Ready to book your best Valentine's day with your lover, alone with nature for an unforgettable evening?
Our gift coupons
Discover our selection of special offers for Valentine's day from 78€
Complement your stay with our services specially for couples: privatisation of the spa, champagne, sparkling option, romantic parenthesis…
Our gift coupons available for 2 years. Quick send by email or personnalised by postmail with its gift pouch, the coupon and an illustrative brochure.
Discover all our offers

Stay with your lover one on one in the trees, on water or with the animals!
Don't wait anymore, treat him/her for Valentine's day!