Camper at heart and nostalgic of ancient vehicles, you always had a passion for collector vehicles? That's a good thing because the Domaine de la Dombes just got 2 Combis Volkswagen. And lauches its new offer that will make you dream: Virée Vintage.
The Volkswagen combi: story of a legend
It is in 1950, more than 70 years ago, that the Volkswagen combi was born. Up to now known for their famous Coccinelle, Volkswagen decides to build a new utilitarian vehicle, which will aim at a popular audience. It is at that time that the T1 Slip is born, following the same construction than the Coccinelle, with its symbolic round lights and its motor at the back. Following that, many generations of combis (we count 6 to this day) but the first generations are still to this day a symbol of the hippie movement and freedom.
Our Volkswagen Combis
The Combi T1 Split
Beautifully renovated with its original pieces. The Domaine de la Dombes introduces you to NESTON, combining originality of the 60s and contemporary style. In duo, it is ideal with its convertible back seat into a double bed.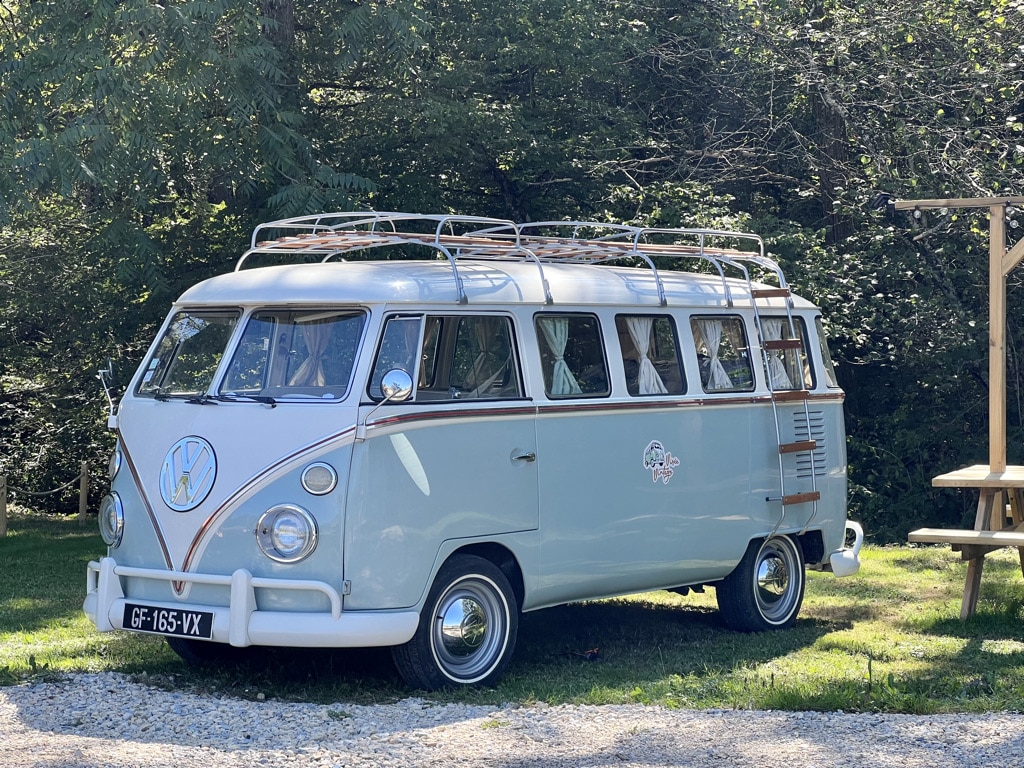 Firstly marketed by Volkswagen in the 50's, the T1 combi was largely marked by its time. Easily recognisable with its vintage style and its windshield splited in 2, which gives it its name Combi Split, it is one of the most pursued collector vehicle in the world. Reputed to be indestructible, it is the symbol of freedom and adventure.
The Combi T2 Bay Window
In the 70s, GARY was just redesigned with taste and good care in the total respect of the old style with a small touch of design. This T2 combi set itselft apart by its panoramic windshield where it gets its name Bay Window.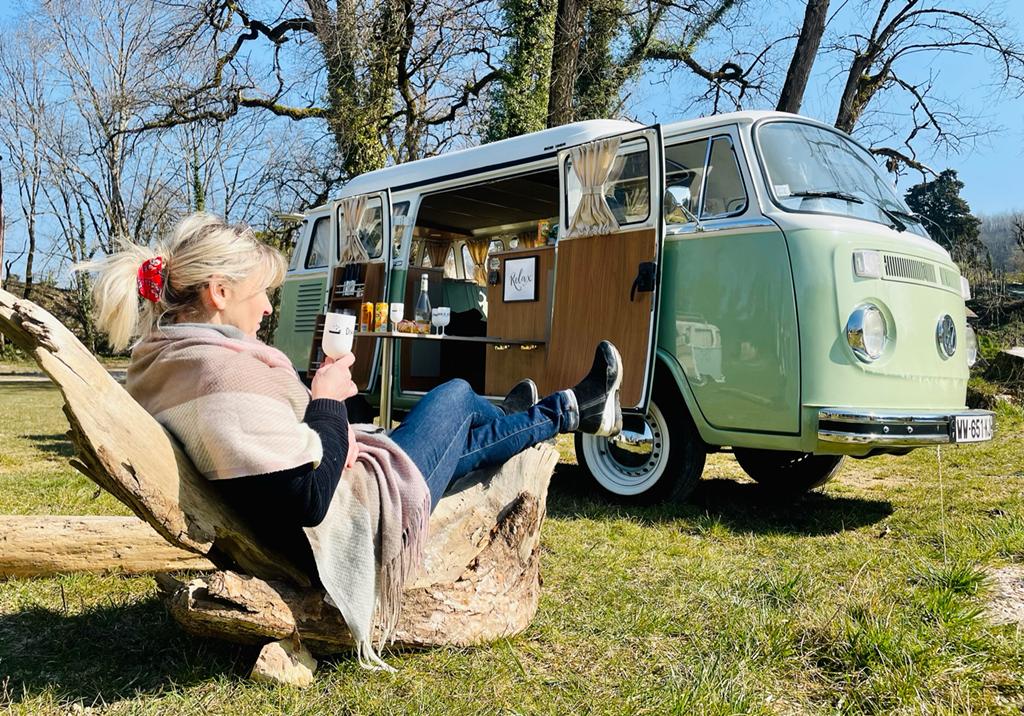 A vintage experience at the Domaine de la Dombes
Located on a fixed pitch in front of the swimming-pool, our 2 combis are waiting for you to spend a night out of time. Enjoy a breakfast delivered to your combi, let yourself be rocked by our swing while drinking the local beer of the Domaine, enjoy a sunny day to have a jump in the swimming-pool or wander around our animal parks… Don't wait anymore, book your stay in a Volkswagen Combi!
Volkswagen combi stay Virée Vintage
PRICE: from 100€ in low season – 125€ in mid season – 140€ in high season – OFFER AVAILABLE UNTIL SEPTEMBER
To ease your daily life and your comfort, our combis are equipped with a small fridge, crockery, sink with a water tank, table, chair and parasol. Animals are forbidden. The access to the swimming-pool is included (open from May to September). For more informations, don't hesitate to contact us by email at or by phone at +334.74.30.32.32